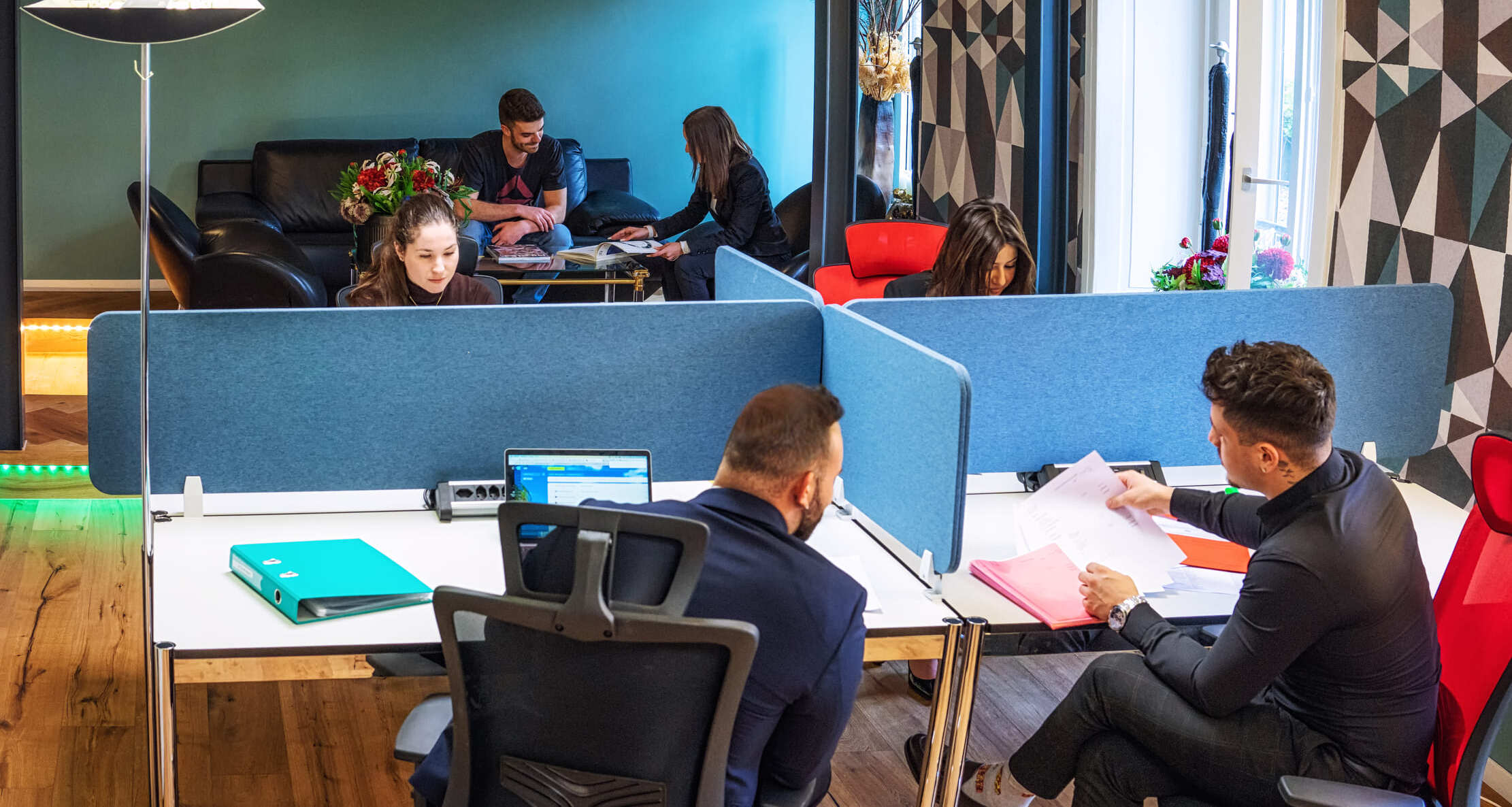 Our Coworking Space in Zurich
In a prime location in Zurich on Paradeplatz! Shared office in Zurich converted according to the latest standards. Are you looking for a modern, quiet and centrally located coworking space in Zurich City? Our shared office is the ideal solution for you. Share the office with others and take advantage of all FlexOffice benefits, such as a meeting room, services, a lounge, a coffee machine, water and more. Our shared office is for tech champions, entrepreneurs and other innovators. By networking the local community, there is plenty of room for inspiration and exchange among like-minded people.
Flexible, modern and inexpensive
You can book your office on a weekly or monthly basis, if necessary only one day, everything top modern and convenient via app.
We are innovative and creative, organized and reliable, professional and functional.
Désirée Müller, Managing Director
Why our Coworking Space?
---
Very popular location on Paradeplatz, only 10 minutes walk from Zurich main station, 5 minutes walk to the lake.
---
Friendly service by our team.
---
Community of creative entrepreneurs.
---
Fully equipped: Fast Wi-Fi, meeting room, break lounge, toilet, electronic access, booking app, copier, coffee machine.
---
Round-the-clock access.
---
Coworking Space voll transparent: Daily cleaning, utilities, water, electricity etc. all included.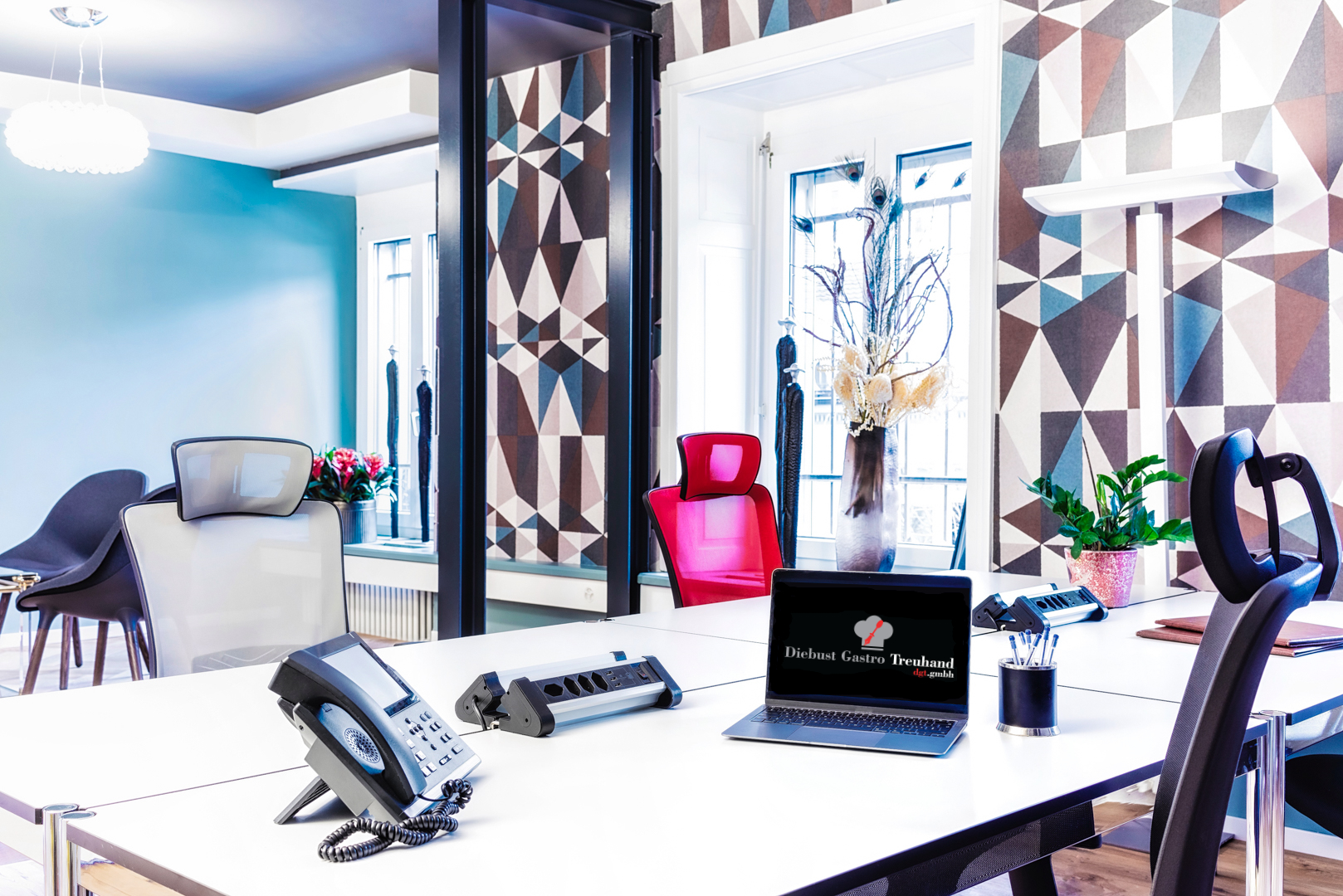 Book immediately and flexibly
Booking via app
You can easily reserve your workplace via app. By the hour, by the day, by the week, by the month as it suits you best.
Our prices
From 16.20 CHF / day it will be yours.
Take advantage of our limited-time introductory prices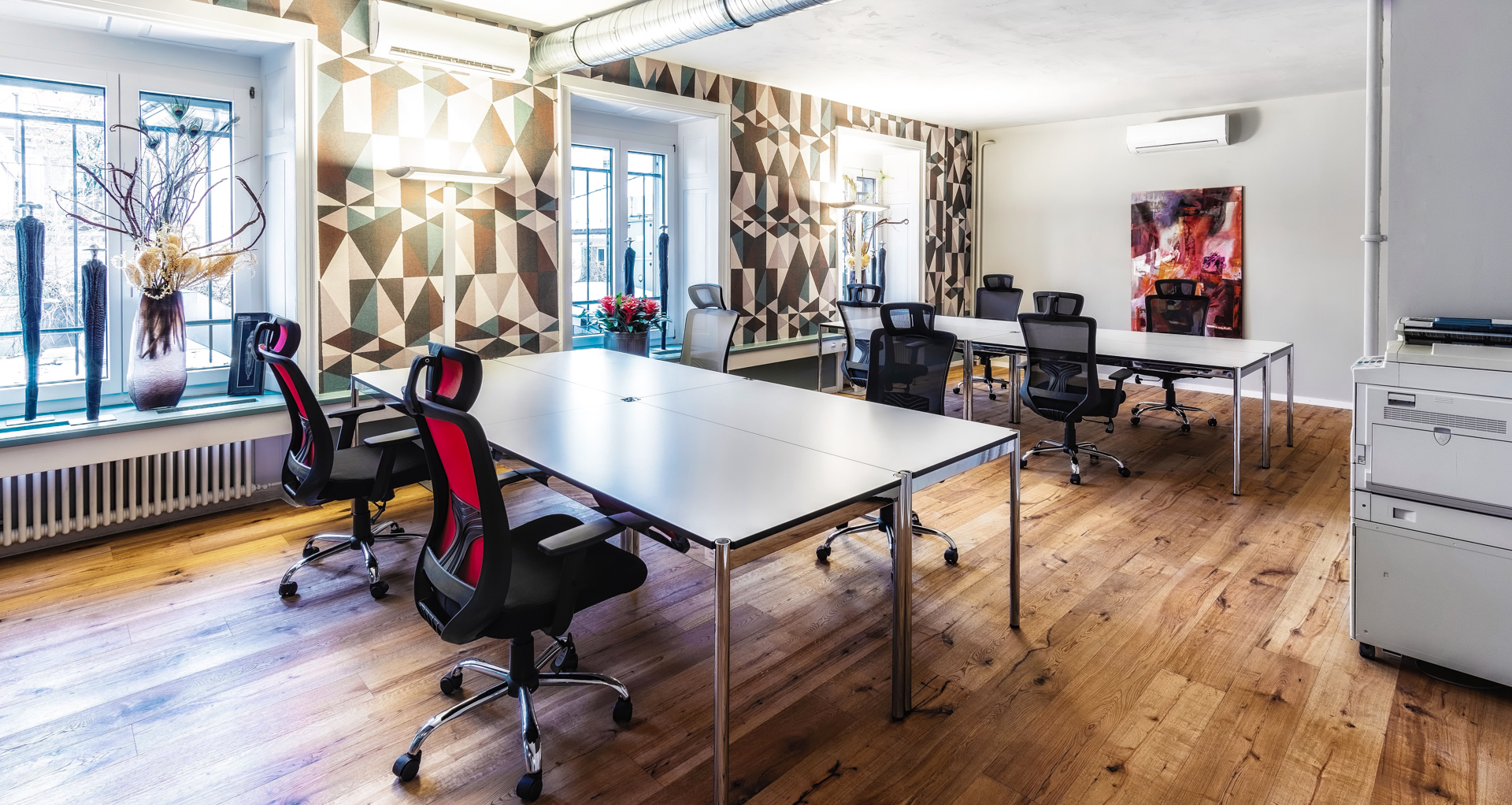 Daily rent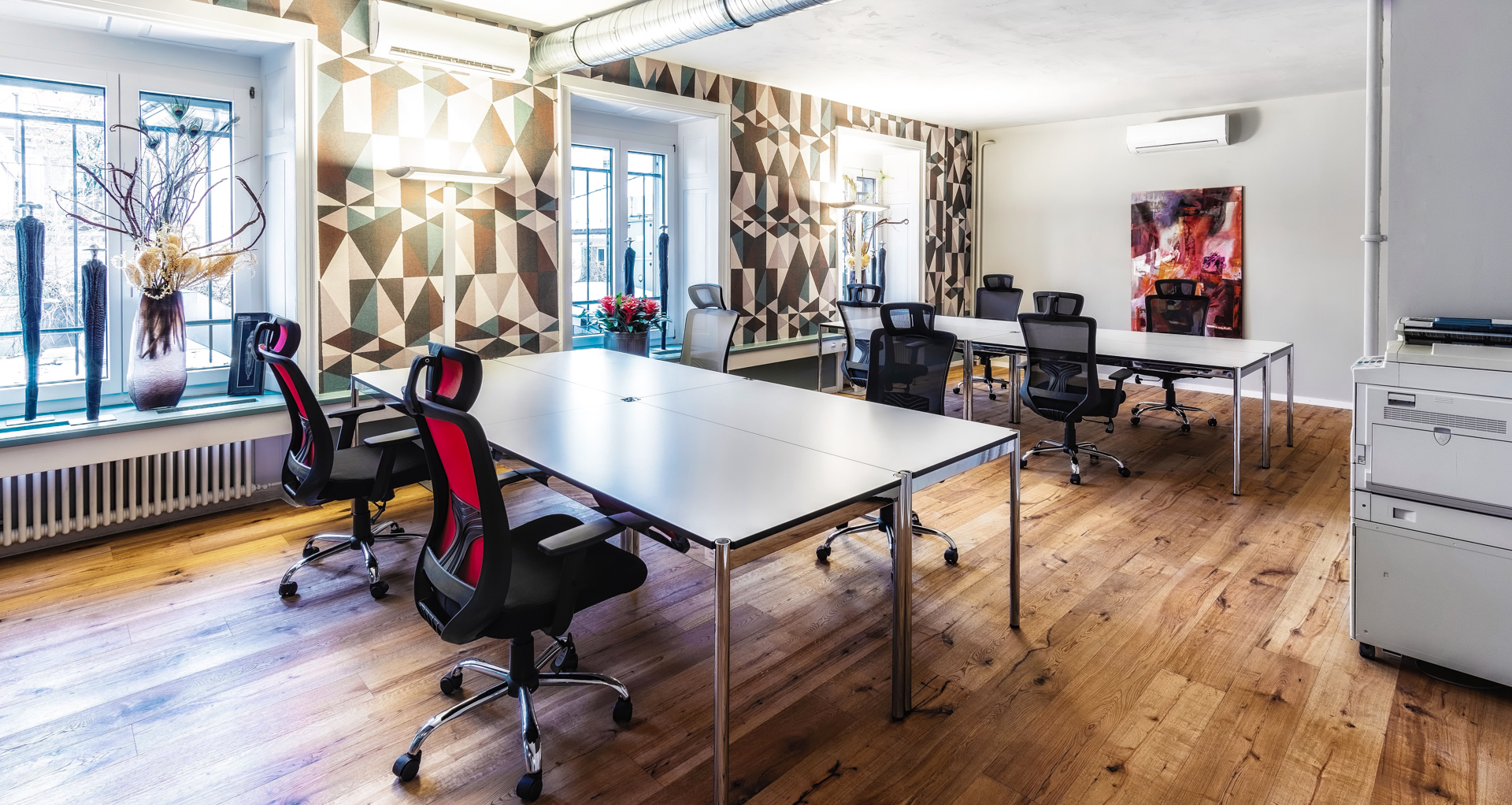 Weekly rent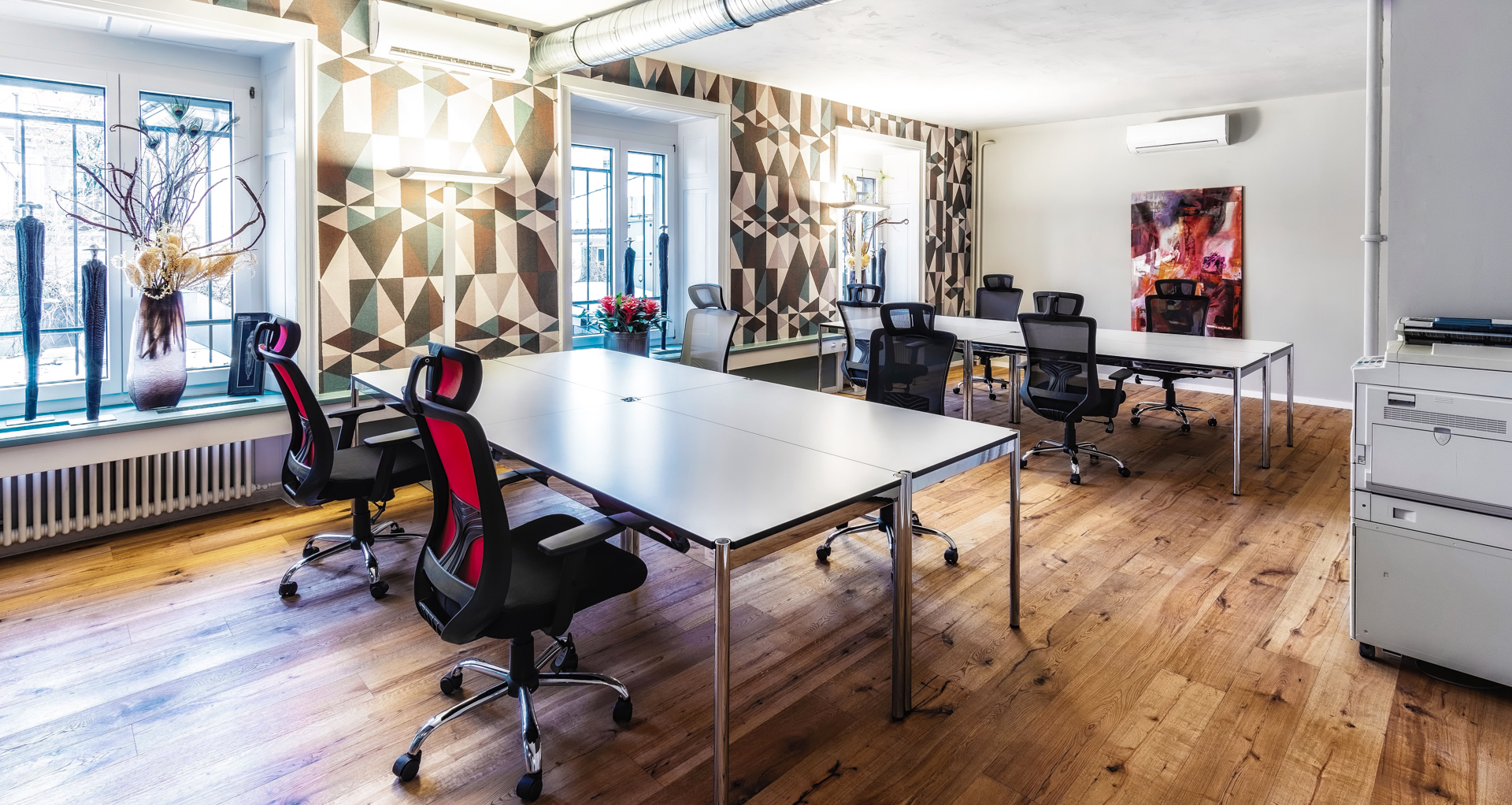 Monthly rent
CHF 750.-
Introductory price
CHF 550.-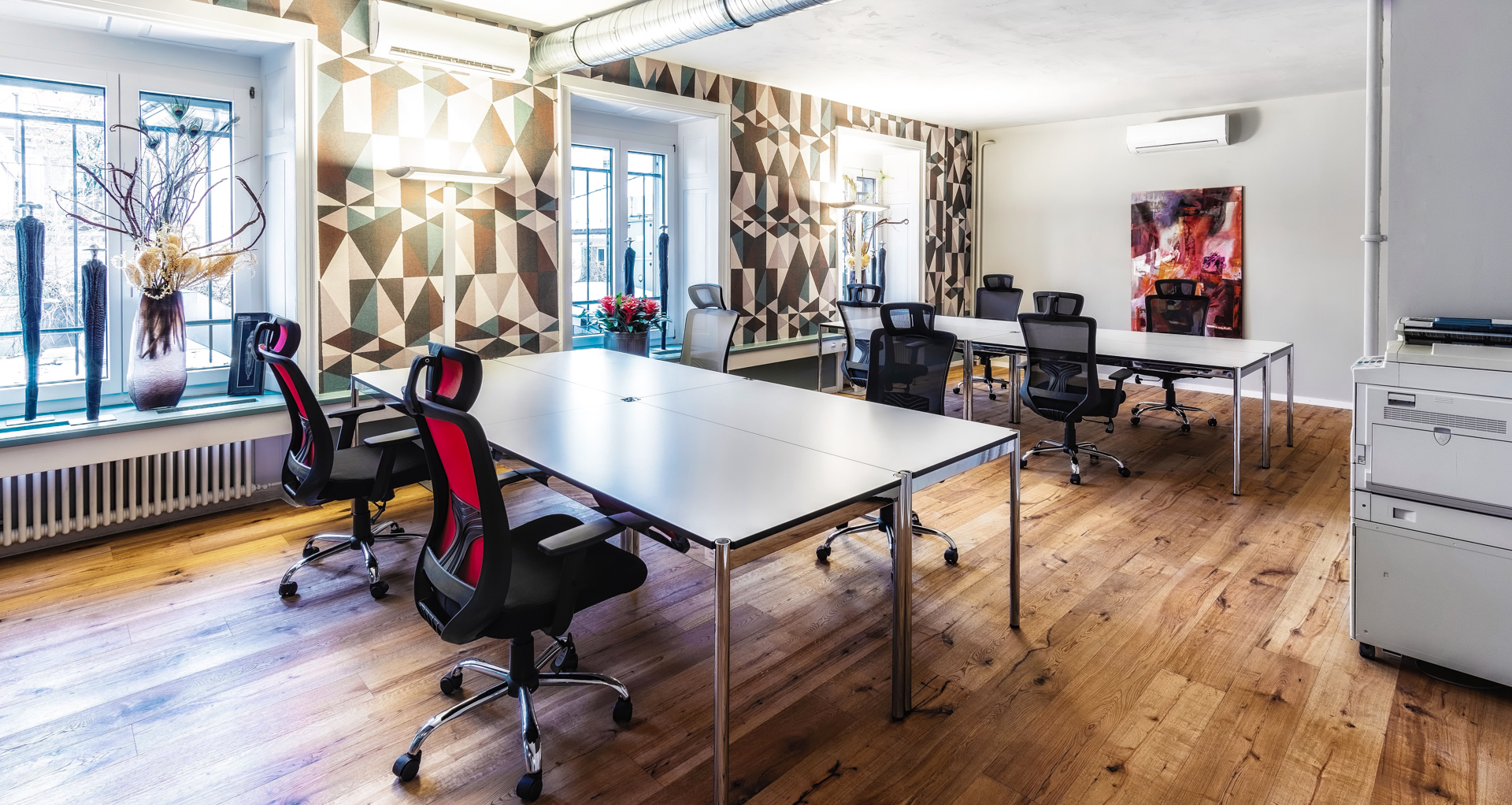 Annual rent
CHF 7890.-
Introductory price
CHF 5900.-
All inculsive
incl. registering your business address